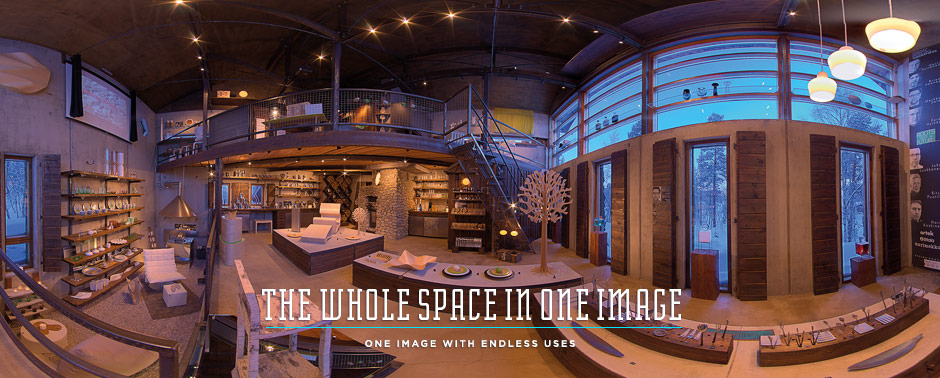 360° Panoramic Photography
Panoramic Photography provides an innovative and exciting 360° view of your selected space. The service includes a full 360-degree view that covers the space from floor to ceiling. We provide images that exceed Full HD-quality amd we utilize HDR-technology. The images can be viewed full-screen and work seamlessly with mobile devices, such as iPads, iPhones and Android devices. We also provide services that enable you to utilize this technology in your print advertising.
The many ways of utilizing panoramic photography

Websites
Panoramic photography is an aesthetically pleasing and exciting way to bring your space to life online. It has been proven that visitors spend a greater amount of time on websites that contain panoramic photography, making it a great way to enhance the visual impact of your website.
The most common way to utilize panoramic photography is to use a viewing program to rotate and explore the space, but it is also possible to use panoramic photography in banners, galleries, illustrations and other graphic components of your website.