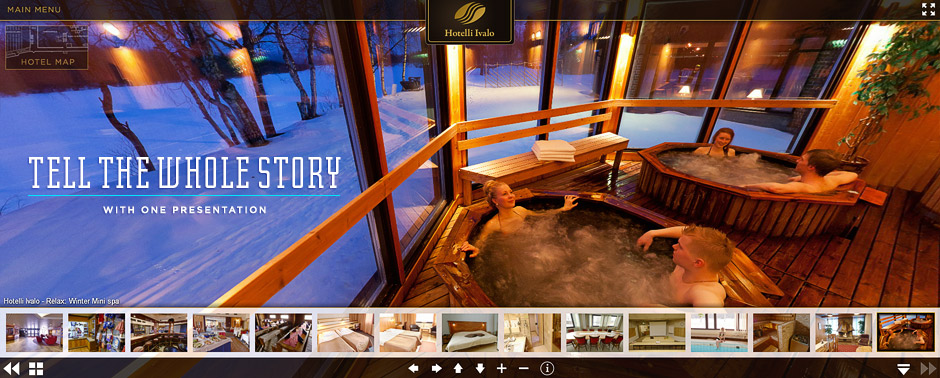 Virtual tours
Virtual tours are presentations that include several panoramic photographs combined with other multimedia elements, and are a perfect tool to showcase your company to an online audience. A virtual environment enables you to present information on the services and products on offer in a variety of ways.

A virtual tour can be customized to match the branding of your company, and can be seamlessly integrated onto existing websites. A virtual tour can also be used as a standalone marketing tool, as you can easily use a DVD copy on laptop or even an iPad in trade shows, conferences or meetings.
The many flavors of virtual tours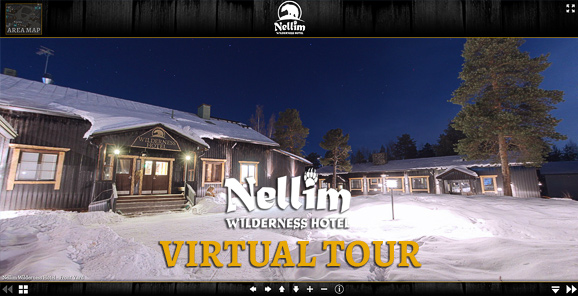 There are countless of ways to utilize a virtual tour. Firstly, the tour is created by linkin together several panoramic photographs, which can be zoomed into, rotated and explored from any angle. Navigation between panoramic scenes is facilitated by links, thumbnails, a map or floor plan. The feel of the tour can be enhanced with music and animation effects.
The tour can also be enhanced by incorporating additional information to details; when a viewer clicks on the item, the information is showcased. The information can be presented as text, audio, video or additional photographs.
Have a look at a Case Study of a Virtual Tour and explore the tour to experience what our virtual tours are all about.